Acting now for
the long-term
We are Circulab, a studio and a community.
Since 2012, we adapt companies, institutions and local authorities' projects to the planetary boundaries.
We approach complexity with simplicity.
We design
the uses of tomorrow
Starting now.
We develop services and models that take into account not only the economic and technical viability, but also the social and environmental impacts. There is a fancy word for that: systemic approach. Yes, it may sound intimidating.
You know what ? YOLO.
/APPROACH
« Circulab was able to support Paris City Hall in a pragmatic, relevant and responsive way. »
We teach
our way of thinking
To spread it far and wide.
From understanding complex business challenges to mastering circular design, we don't just give you a introduction to the circular economy. We show you how to implement it.
It's time to level up.
.academy
« The relevance of their tools and the accuracy of their teaching methods allow participants to leave with simple actions they can deploy quickly. »
We offer
everything you need
to work
It's on the house.
From impact awareness to business model design, our toolbox will help you apply circular economy principles to your business. These tools are free. And available in 10 languages.
It's open bar.
/toolbox
We help those who care about the future :
And some more :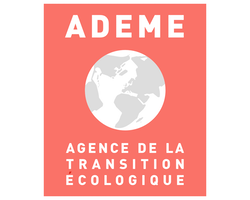 Oh. By the way.
We work
with great people
It's our community.
We work with 80+ people in 25 countries, that share our convictions and are trained in our innovation method. They are ready to share their expertise and knowledge to tackle the craziest most impactful projects.
Family.
/community