· plastic pollution and Circular Economy ·
Toys, Plastics and Circular Economy
The present document intends to shed light and reflect on some concepts and issues related to plastic and pollution and explain how Circular Economy can help the toy industry tackle the plastic pollution challenge. This article is an extract of the whitepaper of Sonia Sanchez, Changing the World Toy by toy.
Frederic Chateauneuf is a specialist in Circular Economy, materials and waste management. Head of Oxalyna Innovation, he supports companies with transitioning into circular business models.
by Frédéric Chateauneuf, Founder of Oxalyna Innovation
Plastic, pollution and waste management
Plastics are controversial for three main reasons:
1. Conventional plastics are produced from fossil resources (oil and gas).
That contributes to the depletion of non-renewable resources and to the climate crisis due to the large amount of GHG emissions generated.
2. Bioplastic is an interesting alternative to conventional plastic but could be a false good solution.
Bioplastics are produced from plants which, sustainably managed, are a renewable resource. In that sense, bioplastics provide a response to natural resources depletion, and for this they need to be welcomed.
However, not all bioplastics are biodegradable and for this reason, they won't contribute to solve the pollution problem. Some plastics produced from biomass, when polymerized, are exactly the same polymers as plastics from fossil resources (i.e. polyethylene produced from sugar cane). This material won't biodegrade, just like fossil-fuel plastic, and if not collected or recycled properly will cause pollution in exactly the same way as "conventional" plastic.
3. Waste management is inefficient.
Currently, the global waste management (including recycling) is very inefficient, and even completely non-existent in some countries. This leads to "external leaks", main source of plastic waste pollution.
Leaks result in marine and land litter and visual pollution. All this plastic waste breaks down into micro and nano plastics that become toxic to flora and fauna, creating many imbalances in the food chain, leading to the death of many animals and micro-organisms, impacting human health and contributing to GHG emissions in various ways.
Additionally, it's important to consider that waste pollution is not only about plastic. Waste management is inefficient for most materials. For years, the symbol of waste pollution has been plastic, very visible due to its lightness, that allows it to fly and float. But waste is waste whatever its origin. Waste metals and other heavy materials are also important and their effects relevant to the seabeds and the soil content. Every day containers are lost in the ocean and materials thrown into lakes, rivers or simply buried.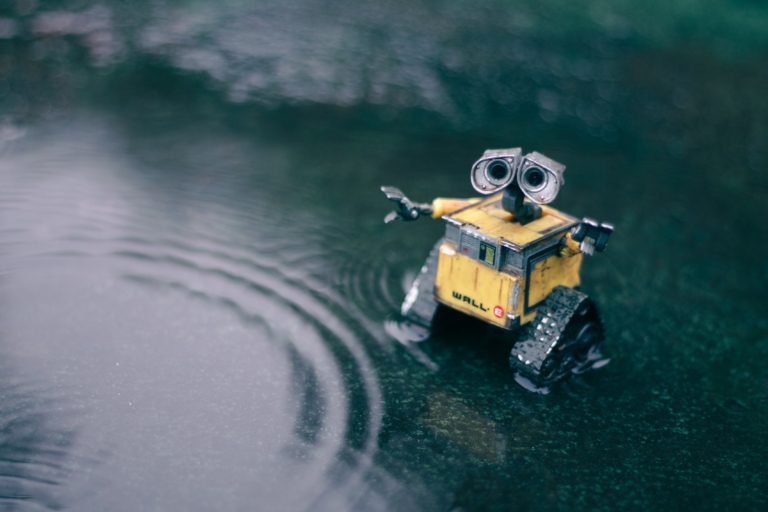 Toys and plastic
It's estimated that 90% of the toys in the global market are currently made of plastic, mainly PP (polypropylene), PE (polyethylene) and ABS (acrylonitrile butadiene styrene) (Source: Huffington Post).
Some of the reasons that explain this prevalence are:
Mechanical properties that fit the safety toy regulation (strength, flexibility…)
Easy to colour (important for children).
Low-cost material.
Easy to manage (production, logistics and assembly)
Toys and plastic waste
Some toys' particularities have important implications in waste generation:
Toys are transitory objects that stay with children a limited time.
Extremely high competition leads to a low-cost and high-volume market.
Rapid change in trends: seasonality and fashion.
The rapid succession of trends in the toy market significantly increases the plastic consumption.
A toy can be out of date only a few months after it is placed on the market. This creates an overconsumption not causally related to the need (play) and we are in a linear logic of wastage of resources and raw materials. It is an identical phenomenon found in the clothing market: « fast fashion".
According to research commissioned by the Toy Industry Association (TIA), a household has 71 toys (average), 20% of households owns at least 100 toys and 10% more than 200 toys!
Difficulty of recycling, mainly due to the following reasons:
For educational, design or marketing reasons, toys frequently combine many colours and different materials.
To avoid potential safety hazards (cuts, choking, etc), toys are difficult to disassemble, making recycling technically and economically challenging. A possible solution could be using the same material for assembly.
What is Circular Economy?
"The circular economy is an economic system aimed at eliminating waste and the continual use of resources.
Circular systems employ reuse, sharing, repair, refurbishment, remanufacturing and recycling to create a closed-loop system, minimising the use of resource inputs and the creation of waste, pollution, and carbon emissions." (Source: Wikipedia).
It is the opposite of a linear economy based on "Take-Make-Dispose", directly resulting from industrial age.
How Circular Economy can help the toy industry reduce plastic pollution?
The Circular Economy would create loops to maintain materials in cycles and avoid external leaks that lead to pollution. In other words, it would create a system where toys and the plastic they contain would be reused time and again and would never end-up polluting.
The Circular Economy goes far beyond recycling (in fact, recycling is one of the ultimate resources) and resorts to reducing the use of raw materials, sharing, renting, reusing, repairing, remanufacturing and recovering the toys at their end-of-life to reuse the raw materials contained in the product.
A wide range of strategies can be used, such as the following.
1. Related to eco-design, materials and recycling:
Redesigning toys to ease disassembly.
Avoiding multi-composition to facilitate sorting and recycling.
Using eco-virtuous materials such as recycled materials, or bio-based plastics that can be recycled in the same streams as the conventional plastic.
2. Related to promoting reuse or sharing:
Expanding toys' lifespans by: Promoting a second-hand market with different children enjoying a toy successively and repairing.
Toy rental services. This model would promote loyalty and bring a new and constant source of income to brands, reducing seasonality.
Selling a service rather than products through subscription schemes. Children would be able to swap their toys once they outgrow them, parents would avoid unnecessary storage and manufacturers would retain property of the toy and the materials that it contains, reducing their need for new raw material.
Repairing and spare part service.
Promoting toys sharing in communities as an alternative to renting or owning.
Developing new business models. For instance, places where children could use toys and play together without necessarily buying or owning them, such us the Playmobil Fun Park. Supplementary services such as rental or repairing could also be offered in this context.
3. Related to regulatory and logistics aspects:
Organising specialised collection and recycling networks in collaboration with local authorities but also with the entire chain of market players.
Working with standards bodies to evolve standards to integrate the necessary developments to foster the transition to a circular economy and integrate companies into a circular approach (first standard in France XP X30-901 in 2018, a working group for an ISO standard was created).
Examples of existent initiatives in the toy market
1. Reusing and sharing
LEGO offers a service called "REPLAY", which incentivises passing these well-loved bricks to others or donating them to charitable organizations.
The French association "REJOUÉ" collects, repairs and re-sells used toys.
WHIRLI offers a toy subscription service in the UK: users receive tokens and can exchange them for toys. When the children have finished playing, they can return them to receive new tokens.
2. Repairing
Some social initiatives redistributing used toys repair them before selling or giving them. It would be an interesting idea for manufacturers and large distributors to offer this service by partnering with organisations offering employment for people in difficulties.
"Toy Rescue" from Dagoma, manages a remarkable initiative. They have made an inventory of the main spare parts for existing toys and offer digital files for use in 3D printers. If you do not have a 3D printer, an internal community can help you find a partner to make it. If there are no parts, TOY RESCUE can do it on request. When we think of the quantity of toys thrown away only for a small broken or lost part, we can only congratulate the creators of this company that combines circular economy and technological development.
3. New materials
The Circular Economy seeks to create a positive global impact on our common environment that is in line with nature and ensures for future generations technological innovation and economic growth refocused on people.
It is a symbiosis between Humans, Nature, Technology and Economy.
This article is an extract of the whitepaper of Sonia Sanchez, Changing the World Toy by toy, that you can download here.